I've been writing articles, essays, and introductions for long enough to have a bibliography several pages long. Here are a few recent pieces published in magazines, newspapers, anthologies and exhibition catalogues.
Articles listed here downloadable in PDF format have been provided by the original publishers, whom I wish to thank. Where possible, links to the publishers are provided.
Essay featured in Inside Broadside: A Decade of Feminist Journalism. Ed, Philinda Masters, Second Story Press Oct. 8 2019.
"The point is not to criticize Chicago for her choice of guests; nor for attempting to take in all of western civilization in her sweep of history.... The point is, however, that...
In Literary Review of Canada, April 2020, Susan Crean writes about her experiences travelling to the Arctic, how climate change is poised to radically transform it, and why the region is ground zero for the coming global climate catastrophe.
"Scientists, naturalists, and Indigenous elders have been pointing to the evidence for decades, their messages...
Article featured in New Canadian Media, June 1, 2019
The story of Chinese immigration to Canada is best known for two things. First, the arrival of Chinese labourers in large numbers in the late 1800s to build the crucial last link of the Canadian Pacific Railway—the most difficult and dangerous section...
Article featured in This Magazine Sept-Oct 2016
"The theme of remembering runs through the 94 recommendations of the Truth and Reconciliation Commission (TRC). It is behind the suggestion that Indigenous curricula be mandatory and in Justice Murray Sinclair's insistence that non-Indigenous Canadians learn about residential schools and Indigenous history. In...
Article featured in This Magazine, Nov-Dec, 2012. This is the backstory to Finding Mr. Wong, the book on the life of Mr. Wong and why it has been possible for me to write it.  In the first instance, this is because of the help and openness of Chinese Canadians who made...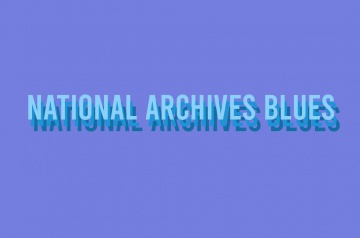 Article featured inGeist 77, Summer 2010.
"Milton was a wordsmith of flair and stamina. A great poet, but also a great prose stylist, a sharp political analyst and a speaker of Homeric proportions. It took just one experience—of the poet reading his own work, or the revolutionary reading the Riot Act—to...
Article featured in The Walrus, April, 2008. In The Walrus, April, 2008.
"My people will sleep for one hundred years. When they awake, it will be the artists that give them back their spirit." — Louis Riel.
I spent ten fabulous years on the board of directors of
Article featured in Broadside, Volume 10 Number 5 1989
It seemed like a good idea at the time, equality did. Equal pay, equal opportunity, equality before the law; all perfectly self explanatory and obviously legitimate demands for women to make, though naturally easier to claim than to effect.
"In...
Articled featured in This Magazine 21.
"Hers is not museum art, in format, size or feel; and you don't have to come equipped with a theory in order to understand it. The images, stories and symbols she uses are the stuff of daily life and everyone's history: airplanes and sailboats, hearts...
Article featured in Fuse, Volume 34, Number 3; Summer 2011.
"The first critique of cultural policy that tends to emerge, then, is a class analysis expressed in terms of the twin issues of accessibility and portrayal (or the right of working people to see themselves reflected and respected in the media)."
I...
Interview featured in Canadian Art, Spring 1987.
"JW: In New York there was a strong male Establishment and once you got in the door it was like joining the biggest bank in the world. You were bankable; you were the item. I recognized how easy it would have been to go...
Article featured in This Magazine, January 1984.
"In 1978 Ottawa artist Jane Martin was the first to brave the opprobrium of the art world by tallying up figures on the number of Canadian Council grants awarded to women in the visual arts, comparing that to the number of women present on the juries. What was...
WRITING FOR ART EXHIBITION CATALOGUES & OTHER
Monograph published by The Ottawa Art Gallery; 1st edition (October 12, 2016). Authors: Susan Crean and Michelle Gewurtz. Working in oils, watercolour, pastels and glass media, Jerry Grey explores themes of nature, politics and history. Her work from the 1970s links directly to her time participating in the highly influential Emma...
In Literary Review of Canada, June 2022 
"There are many ways to appreciate birds, including being among them. This is not easy to do by proxy, but Merilyn Simonds's Woman, Watching: Louise de Kiriline Lawrence and the Songbirds of Pimisi Bay offers a way."
Read Susan Crean's
book review
of Merilyn...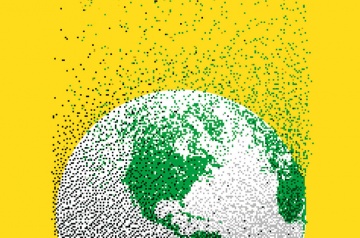 In Literary Review of Canada, April 2013
"Originally The Juggler's Children was subtitled "A Family History Gene by Gene," which is an apt description of the plodding nature of DNA research. One DNA test always needs another. Its main contribution to Abraham's project was providing confirmation of what was already known, and pointers for further...
Book Review of Bill Reid: The Making of an Indian by Maria Tippett (Random House) in Now Magazine, March 4, 2004 
Maria Tippett is first out of the gate with her bio of renowned Haida artist Bill Reid. It covers the bases, delivering a readable, informative text...
Book Review in Geist 22
Richard Gwyn tries to get away with two puns in the title of his book Nationalism Without Walls: The Unbearable Lightness of Being Canadian (McClelland & Stewart), trading off on both André Malraux's cultural manifesto of the 1960s Museum Without Walls, and Milan Kundera's novel The Unbearable Lightness of Being.
Read...
Book Review of  Political Wives: The Lives of the Saints, by Susan Riley. Toronto: Deneau, 1987
"If the world were evolving according to a feminist agenda, political wives would be on the endangered species list next to the Eskimo Curlew which once flourished on this continent in...
Book Review of Feminism and Art History: Questioning the Litany, Norma Broude and Mary D. Garrard, eds., New York: Harper & Row. 1982  
They are the gatekeepers of Official Culture and responsible for devising an aesthetic which legitimizes the values of the modern artistocracy—the mandarins, tycoons and idle rich who hold...